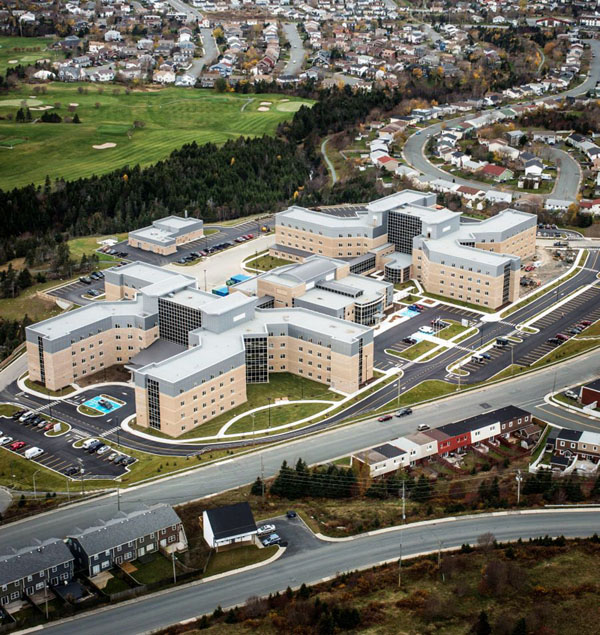 St John's, Newfoundland, Canada
Eastern Health engaged the specialized services of Health Care Relocations to logistically plan, schedule and perform the physical relocations of furnishings, equipment, materials, inventory, supplies, resident content and the residents from their two existing facilities. The timely transfer of 330 beds, including 142 which needed to be removed from 2nd and 3rd floor windows, was critical to the success of the move.
The highly anticipated move to the new facility which is comprised of four separate linked buildings offering a modern facility that will better enable Eastern Health employees to address the physical, mental and social needs of their long-term care residents began with the movement of equipment and furniture and concluded with the transfer of 381 residents.