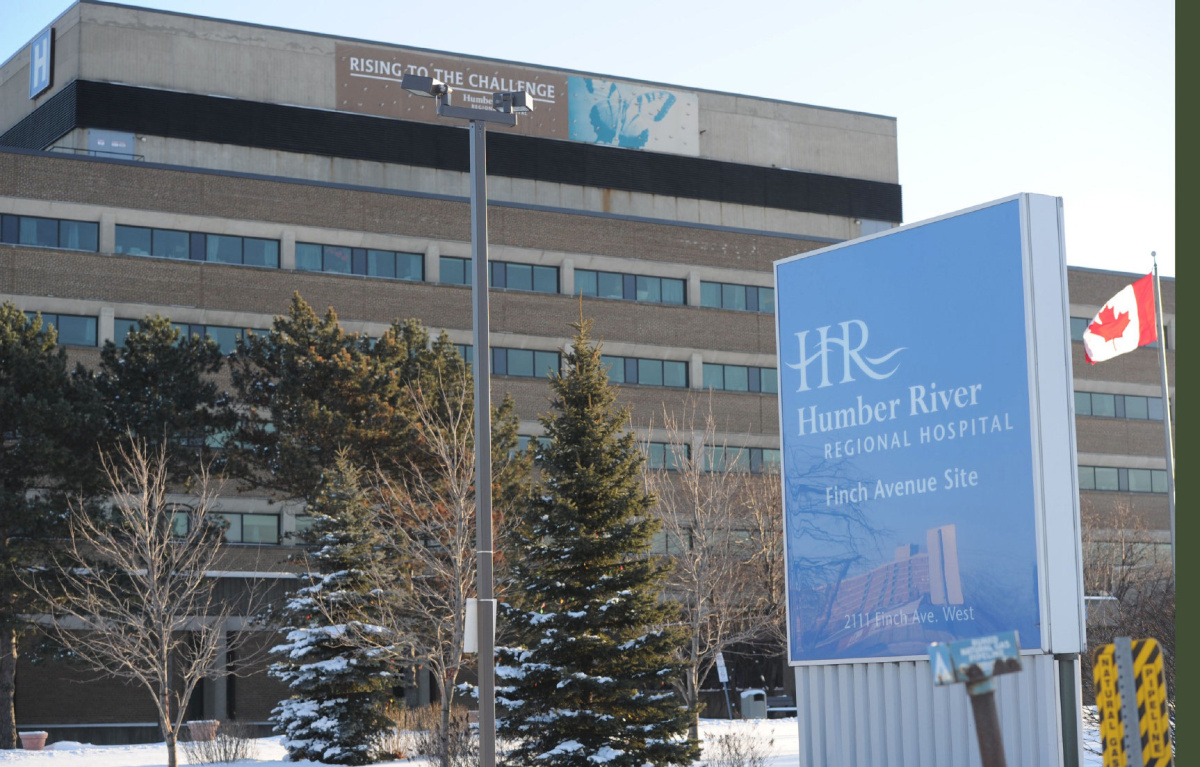 Toronto, Ontario, Canada
The Humber River Hospital's former location at Finch Avenue was reopened after closure as a Reactivation Care Center due to the increasing local need and patient volumes. The Reactivation Care Centre is a collaborative and innovative approach designed to help patients who no longer need acute care services, but often find themselves waiting for an alternate care facility, such as a convalescent or long-term care facility. Each of the five participating hospitals, Humber River Hospital, North York General Hospital, Southlake Regional Health Centre, Mackenzie Health and Markham Stouffville Hospital, occupy their own 30-bed unit of the Reactivation Care Centre and treat their own Alternate Level of Care patients with their own clinical staff. In addition, Mackenzie Health operates a 100-bed Complex Continuing Care Unit in the Center.
 After completing the successful relocation of the Humber River Regional Hospital to their new 1.8 million square-foot facility in 2015, HCR was sought after to provide Transition Project Management, Operational Readiness Planning, Facility Activation Planning, and Asset and Patient Relocation services in support of the reopening.
HCR developed an effective project management organizational structure which supported all aspects of the transition. Following this, an Operational Readiness review was completed which assessed the status of operational readiness and provided guidance and support to ensure that all programs and services at the Finch Site were ready to begin immediate, organized, safe and efficient operations on the first day of occupancy.
Once ready for occupancy, HCR performed the physical relocation of patient-specific equipment and belongings, staff contents and computer equipment from each of the five hospitals relocating. HCR also planned, scheduled and coordinated the complex relocation of all patients transitioning from the five different hospital sites across the greater Toronto area. The patient relocation was completed over three carefully planned move phases: Phase 1 saw 30 ALC patients relocated from each of North York General Hospital, Southlake Regional Health Centre, and Humber River Hospital; Phase 2 saw 30 ALC and 100 CCC patients relocated from Mackenzie Health; and the final phase saw 30 ALC patients relocated from Markham Stouffville Hospital.
News Articles: 
https://www.toronto.com/news-story/7764354-humber-river-hospital-s-former-finch-site-reopens-as-transition-facility/
https://www.theglobeandmail.com/news/toronto/toronto-hospital-reactivation-care-centre/article37267619/