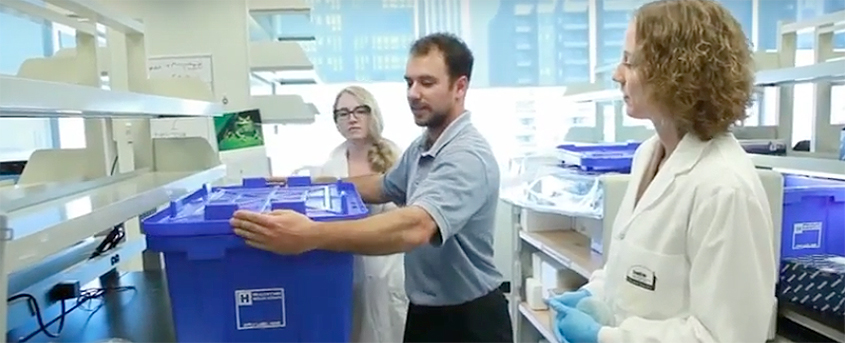 As a progressive company, we are very conscious of our footprint and strive to be environmentally friendly. Here are two of the ways we do this:
making the majority of our communications and information available in electronic form; and
using our own patented plastic, reusable relocation gondolas and tote bins, rather than cardboard boxes. Both of these are made of post-consumer recycled plastic, capable of being sterilized over and over.  Additionally, our gondolas are equipped with clear, reusable covers, virtually eliminating the need for shrink wrap.
Not only do these initiatives help the environment, they ultimately save our clients' money too.