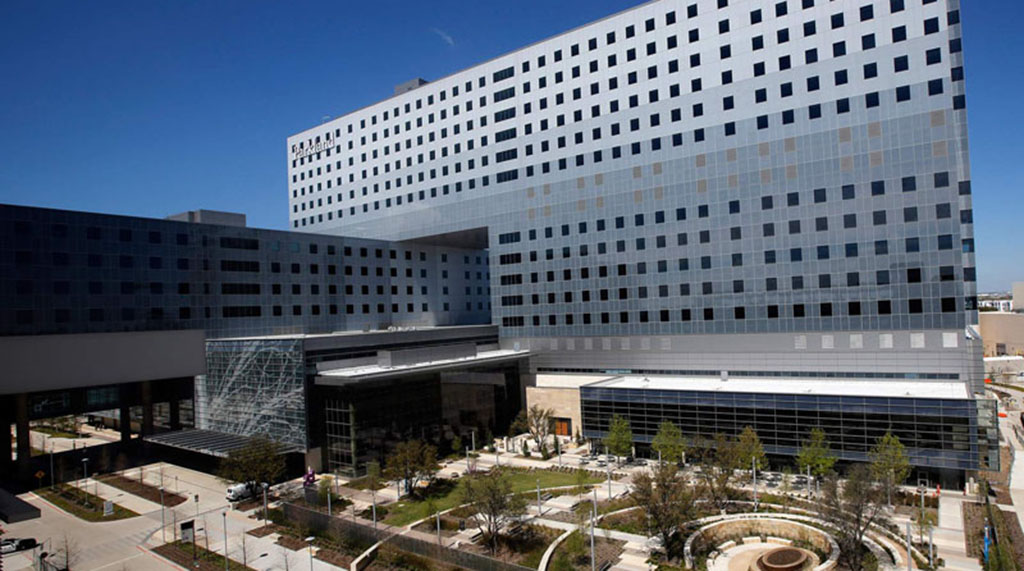 Dallas, Texas, USA
2,000,000 ft² | 185,800 m² | 862 Beds
Parkland Health and Hospital System together with their Move Coordination Team employed the services of Health Care Relocations to complete the preplanning including project scheduling and coordination, developing an effective communication plan and providing relocation services for all supplies, medical equipment and IT peripherals. At the time of occupancy, this 17 story building was the largest current project within the United States and HCR was an integral part of the successful move to the new building.
Prior to the physical relocations, HCR completed the coordination, managing, receiving onsite, tracking of packing slips and PO's, cataloguing, unpacking, assembling and installation of high value medical equipment and furniture throughout the new building. During the physical relocations, HCR supported the 2 day transfer of approximately 625 patients as they crossed the sky bridge into the new facility.
Post occupancy, HCR accomplished the careful consolidation of over 15,000 redundant assets including information technology assets on behalf of the Parkland Health and Hospital System.
Parkland Memorial Hospital Website