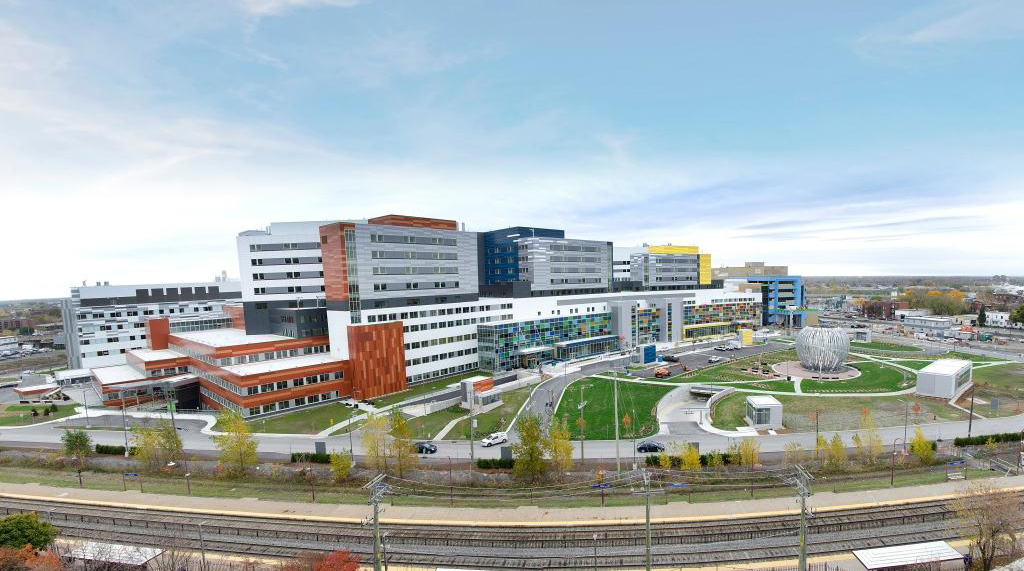 Montreal, Quebec, Canada
2,500,000 ft² | 232,250 m² | 500 Beds (160 Children's Beds)
HCR forged a successful working partnership with all MUHC Redevelopment Project stakeholders involved in this very significant P3 project. Our 2 years of detailed planning led to the ultimate flawless execution of the massive redeployment of numerous legacy sites to the new 2.5 million square foot, 500-bed Glen Site location. This amalgamation marked the largest hospital move in Canadian history, spanning a six-month time frame, involving over 7,000 staff and seeing three large legacy facilities (Royal Victoria Hospital, Montreal Children's Hospital and Montreal Chest Institute) close their doors. MUHC's prestigious Research Institute consolidated into a new, half-million square foot research centre at the new site. The project also involved inter-site transfers among the various facilities within the network that remain open.
HCR's services included Project Management Support Structure design, Operational Readiness review and risk assessment, detailed Facility Activation preparedness and execution planning, Patient Transfer planning and Physical Transfer planning, all performed for MUHC. HCR also undertook the physical relocation of all equipment and contents under a contract with Project Co., a consortium led by SNC Lavalin.
The initial stage accomplished the safe transfer of 17 long term care patients, their belongings and associated equipment from the Montreal Chest Institute to the Camille-Lefebvre Pavillion of the Lachine Hospital.
The consolidation of the MUHC Research Institute was a massive undertaking, involving hundreds of researchers, laboratories, animals and offices from a variety of buildings and hospitals. The move was completed over a 19 consecutive day move sequence.
The relocation of the historic Royal Victoria Hospital was one of the key redeployment operations for MUHC, with moves originating from numerous buildings and taking place over 19 consecutive days. On a single day, 154 patients (139 adults / 15 babies) were comfortably settled into Blocks B, C and D of the new site.
The delicate move of the Montreal Children's Hospital spanned 13 days and welcomed 66 pediatric patients into Block B of the new site.
Over 8 days, portions of the Montreal General Hospital and the entire Montreal Chest Institute were moved into Block C & D of the new site. This phase witnessed the transfer of 38 patients.
CTV Coverage
Youtube Video
CBC Video Coverage
Journal de Montreal Coverage
MUHC Coverage
MUHC Coverage Part 2
CBC Coverage
RVH Post-Move Coverage
Additional CTV Coverage
CTV Coverage
CTV Montreal Coverage Article
CTV Montreal Completing the Move Coverage