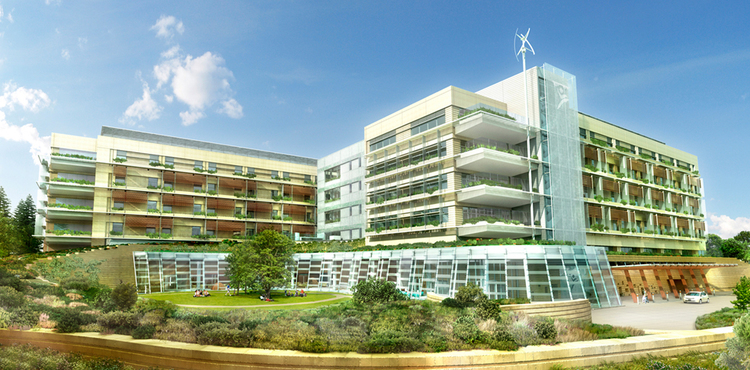 Palo Alto, California, USA
521,000 ft² | 48,400 m² | 361 Beds
Stanford Children's Health, with Lucile Packard Children's Hospital Stanford at its center, is the Bay Area's largest health care system exclusively dedicated to children and expectant mothers and a leader in providing world-class, nurturing care and achieving extraordinary outcomes in every pediatric and obstetric specialty. It serves as the pediatric and obstetric teaching hospital for the Stanford University School of Medicine.
The newly constructed 521,000 ft² building at Lucile Packard Children's Hospital Stanford more than doubled the size of the existing pediatric and obstetric hospital campus, adding 149 patient beds for a total of 361, and 6 new surgical suites, bringing the total to 13.
HCR worked cooperatively with transition planning consultants HTS Inc. to provide detailed move planning and physical relocation services for all furnishings, medical equipment, materials, inventory, supplies and staff contents relocating into the new adjoining tower, which contains one of the U.S.'s only stand-alone combined PET/MRI scanners dedicated to pediatric patients.
HCR also assisted in the planning and coordination of the safe relocation of all pediatric patients moving into the new facility. The patient move took place on a Saturday, when the weekly census was at its lowest, and saw a total of 113 infant and children patients from 6 inpatient units safely relocate into new acute patient care units and pediatric and cardiovascular intensive care units in the new tower. Sixteen move teams and over 500 hospital employees assisted with the patient move.
News Articles:
https://med.stanford.edu/news/all-news/2017/12/new-lucile-packard-childrens-hospital-opens-its-doors-dec-9.html
https://patch.com/california/paloalto/photos-new-lucile-packard-childrens-hospital-stanford-opens