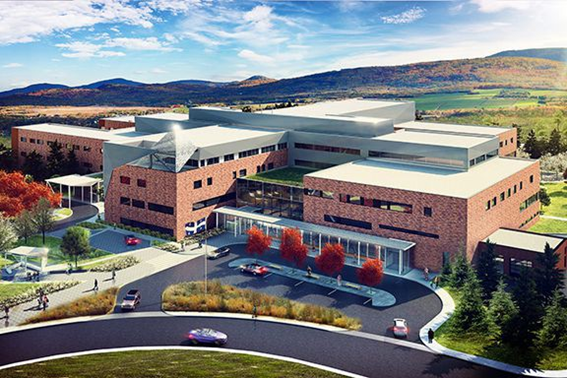 Baie-Saint-Paul, Québec
375,000 ft² | 34,840 m² | 47 Hospital Beds | 103 Long-Term Care Beds
As part of the Québec Infrastructure Plan 2015-2025, CSSS de Charlevoix (now part of CUISSS de la Capitale-Nationale) constructed a new 375,000 ft² hospital with an attached 103-bed Long-Term Care facility in Baie-Saint-Paul, Québec.
HCR played a primary role in the planning for the entire transition process. Brought on board in the beginning stages of the project in 2014, HCR prepared a Preliminary Transfer Plan and Budget in order to secure government funding.
Once funding was approved, HCR provided facility activation, operational readiness, patient and asset move planning, as well as physical relocation services for this two-phase project.
Phase 1, completed in 2017, saw the occupation of the new Long-Term Care Facility, which welcomed residents/patients from the existing hospital and the Pierre-Dupré Long-Term Care Building located a few blocks away. The relocation took place over 4 days, ending with the safe and successful transfer of 43 residents from the Pierre Dupré Building, and 55 patients from the existing hospital.
Phase 2 involved the transition into the replacement hospital, completed in 2018. This relocation was completed over 10 days and concluded with the relocation of 29 patients into the new hospital. Simultaneously, home care and other local community clinics were transferred into the renovated Pierre-Dupré Long-Term Care Building from the existing hospital and 5 Rue Boivin Site.