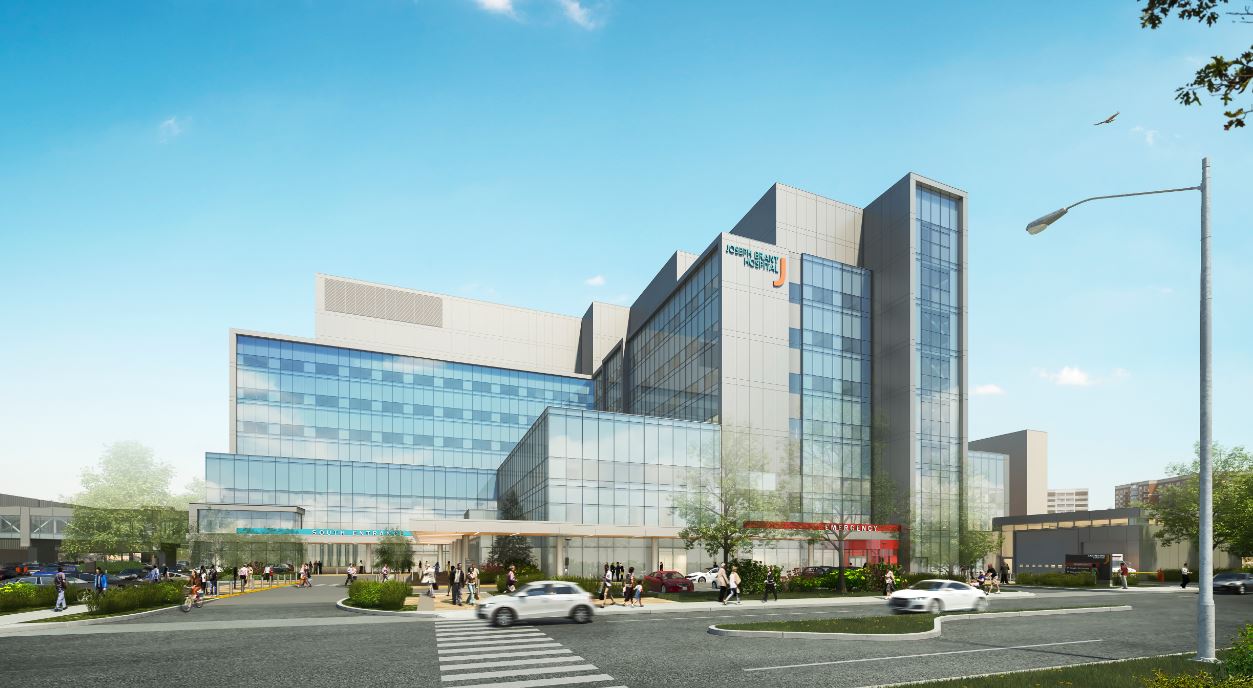 Burlington, Ontario, Canada
800,000 ft² | 74,320 m² | 245 Beds
The multi-phased redevelopment and expansion of Joseph Brant Hospital was the largest project of its kind ever undertaken in the city of Burlington, Ontario. Phase 2 of the project involved the construction of the seven story Michael Lee-Chin Family Patient Care Tower and the renovation/redevelopment of large areas of the existing facility. This new 425,000 ft² addition features expanded intensive care units, updated laboratories, nine new operating rooms, a new emergency department and doubled the overall size of the hospital to more than 800,000 ft².
In support of this phase of the P3 project, HCR was contracted by Project Co. (Ellis Don) to provide transition advisory and physical relocation services for all transferable assets being moved into the new tower, as well as consolidation and disposal services for all redundant assets to be re-used or disposed of.
HCR was also contracted by Joseph Brant to plan, schedule and coordinate the patient relocations, which saw total of 319 patients relocated safely over 8 separate move phases into the new tower.
After completion and move into the new tower, renovations to the existing hospital occurred, resulting in multiple internal moves. HCR worked in cooperation with Project Co. and the hospital to plan, schedule and execute these asset and patient moves, which were completed over a 13-month period.
News Articles:
Joseph Brant Hospital Redevelopment and Expansion Project
New Wing at Joseph Brant Hospital Unveiled
Official Grand Opening of the New Patient Tower at Joseph Brant Hospital