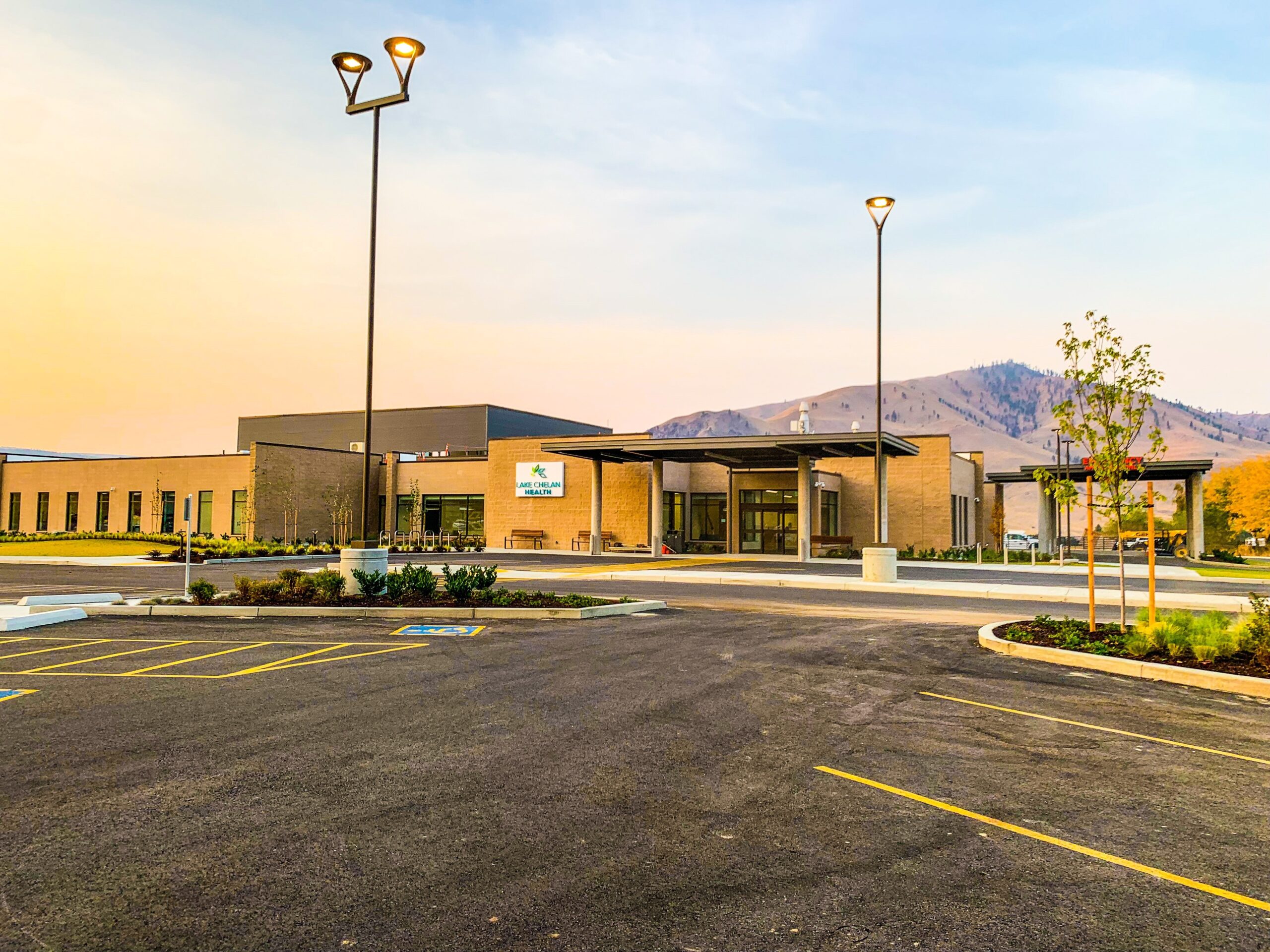 Chelan, Washington, USA
52,250 ft² | 4,855 m² | 12 Beds
Lake Chelan Health's Hospital, founded in 1948, is a Critical Access Hospital located in north-central Washington state. They offer 24-hour emergency care, surgical services and inpatient services. They also support both the Specialty Care Clinic and the Express Care Clinic in downtown Chelan, which offer after hours and weekend walk-in care. Lake Chelan Health's medical providers, surgeons and care team regularly partner with larger facilities to ensure a full range of quality medical services are available for area residents close to home.
The new Lake Chelan Community Hospital project involved the construction of a new 52,250 ft² replacement facility. Located approx. 1.5 miles from the existing facility, the new hospital houses twelve patient beds, six emergency rooms, two large operating rooms, a pharmacy, laboratory and a physical therapy gym for adult and pediatric patients. It also offers private rooms for all patients, larger birthing rooms, a bigger emergency room and increases their outpatient capacity.
HCR was contracted to provide Asset Relocation services for the project. This work was executed over two separate phases in late 2022. The first phase was completed over two days in October 2022 and included the relocation of the lab, storage areas and various offices. The second phase was completed in early December of 2022 and involved the relocation of all remaining areas. In total, approximately 35,000 ft² of existing equipment, furniture, staff contents and other assets were safely moved by HCR.