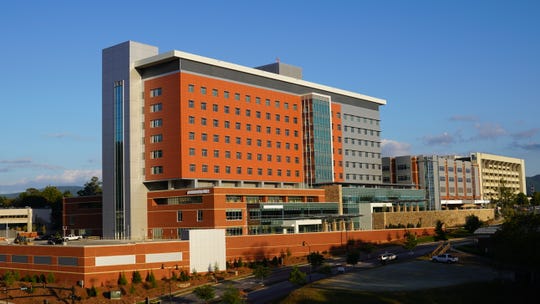 Asheville, North Carolina, USA 
630,000 ft² | 58,528 m² | 220 Beds
The new $200 million, 12-story North Tower at Mission Hospital was constructed as an addition to the existing facility to house a new emergency department and to provide additional space for surgery, interventional procedures, imagining, intensive care and surgical services.
HCR was retained by Mission Health to lead the relocation process and provide Move Management, Move Planning and Physical Relocation services for the project.
The asset moves began with the advance relocation of the sterile processing department, which was completed over a five-day period in January 2019. When construction of the new tower was completed, HCR returned to coordinate the patient move and execute the relocation of all assets to be transferred into the new tower from various areas in the existing hospital, as well as from the nearby Mission General hospital located on the St. Joseph campus across the street, which was closed following the move. The patient move involved the relocation of 183 patients. These relocations were completed over a two-week period in September 2019, with the patient move completed as planned on the last weekend of the move.
News Articles:
The North Tower at Mission Hospital Opens for Patient Care Oct. 5-6
Mission's ER entrance is moving on Oct. 6
Mission Health's $400 million North Tower will open in October