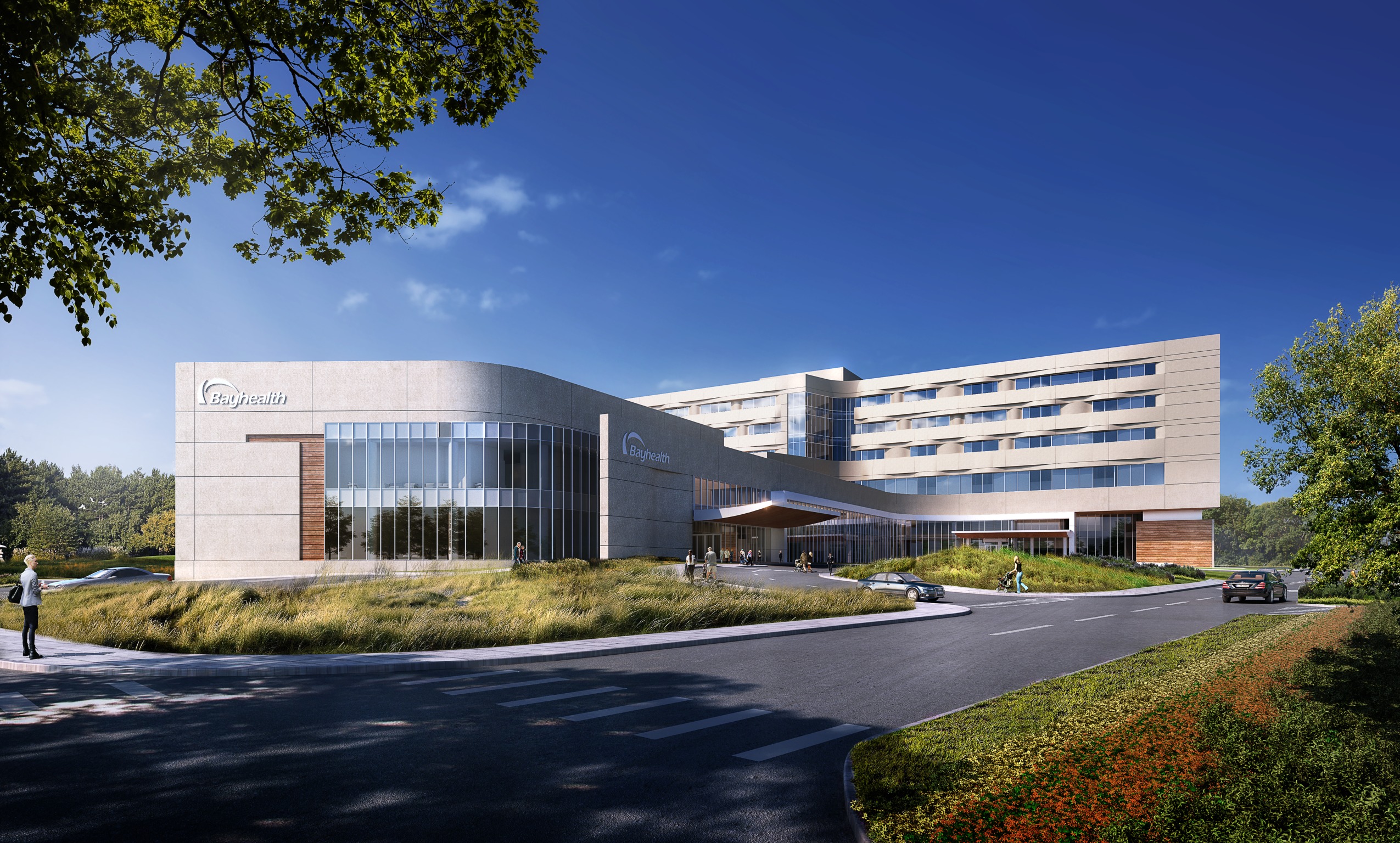 Milford, Delaware, USA
440,000 ft² | 40,880 m² | 128 Beds        
The six-story, 440,000 ft² Bayhealth Hospital Sussex Campus was constructed as part of Bayhealth's ongoing commitment to constantly improving and delivering a new level of healthcare to those living in Southern Delaware.
HCR worked in cooperation with Carter Consulting Inc. and the Bayhealth Transition Team to refine a high-level move schedule and sequence that detailed the movement of all assets relocating into the new facility from four separate buildings located on the existing Milford Memorial Hospital Campus: The Main Hospital, the Grier Building, the Out-Patient Center and the Rehab Center.
Once the detailed Move Plan & Sequence were finalized and approved by Bayhealth, HCR staff carefully executed the physical relocation of thousands of pieces of delicate medical equipment, furniture, staff supplies and other reusable assets.
This entire move was completed over eleven consecutive days between January and February 2019, concluding with the patient relocation, which saw nearly twenty ambulances from local rescue squads and fire companies used to safely move a total of 62 patients approximately three miles, from the current Milford Memorial Hospital Campus, to the new Bayhealth Hospital Sussex Campus.
News Articles:
Bayhealth Website
Hospital Moving Day: Patients are Transported to the New Bayhealth Sussex Campus 
Bayhealth Sussex Campus Opens in Milford
Bayhealth Hospital Sussex Campus Opens