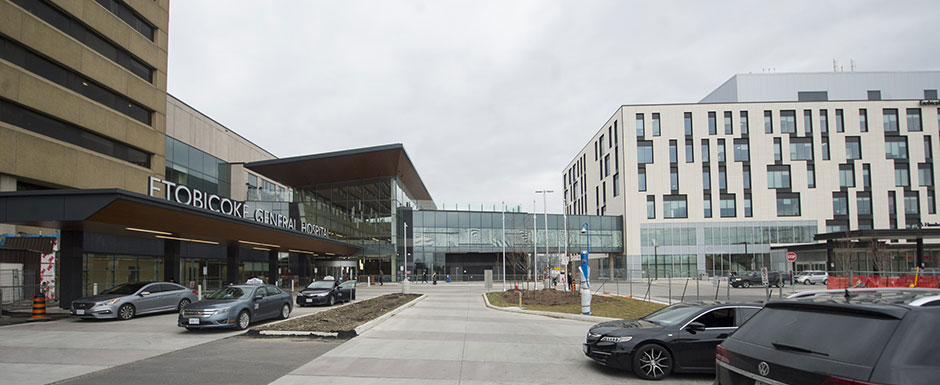 Etobicoke, Ontario, Canada
250,000 ft² | 23,225 m² | 65 Beds | 10 Bassinets
The $330 million Patient Care Tower at Etobicoke General Hospital added approximately 250,000 ft² of space to the existing hospital and expanded services most urgently needed by the community, including: a larger state-of-the-art emergency department; new critical care unit; cardiology, respiratory and neurodiagnostic services; and expanded women's and children's space.
After completing the successful relocation of numerous clinics into the Etobicoke Wellness Centre in 2018, HCR was selected to again provide move planning and relocation services for the transition into the new Patient Care Tower.
Working in cooperation with both Project Co. (Walsh Canada) and William Osler Health System, HCR provided Transition Advisory, Move Planning and Physical Relocation services for all reusable medical equipment, furniture, and other assets in contract with Walsh Canada, and Patient Move Planning and Patient Transfer Coordination services for William Osler Health System.
Following over a year of on-site and off-site planning, HCR developed and executed detailed move plans and sequences that resulted in the successful relocation of all services and patients from various locations in the existing hospital into the attached four-story tower Patient Care Tower.
These moves were carried out over 5-consecutive days in June 2019, and concluded with the safe relocation of 600 staff and 38 inpatients, marking the end of Etobicoke General Hospital's five-year redevelopment project.
News Articles:
Spacious, modern, patient-friendly facilities opens on Sunday, June 23, 2019
Patient Tower Officially Opens at Etobicoke General Hospital
Volunteer Relives History as Etobicoke General Opens New Tower