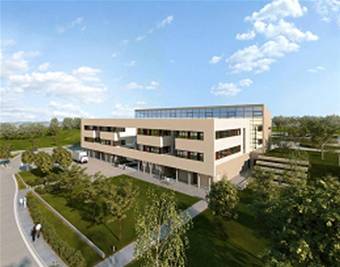 Spangdahlem, Germany
130,000 ft² | 12,080 m²
For six months, Health Care Relocations completed the meticulous process of receiving and cataloguing new high value medical equipment and furniture at our warehouse in Ellwood City, Pennsylvania.  This product was then crated, packed for transport aboard several ocean containers and shipped overseas to the new 52nd Medical Group Clinic. The challenge of this international project was overcome by months of logistical planning, research, and partnerships with European companies.
In July, all was received in Germany by Health Care Relocation Installers who unpacked, assembled, and installed all new furniture and medical equipment in only 12 days and allowed the state of the art facility to be ready to receive patients and staff.
Over 5 days in September, HCR relocated staff from multiple buildings at Spangdahlem and both staff and equipment from the Bitburg US Air Force Base.  HCR also consolidated and transported medical equipment and furniture that had been designated for the NATO Air Base in Geilenkirchen, Germany and the Ramstein US Air Base.
http://www.spangdahlem.af.mil/