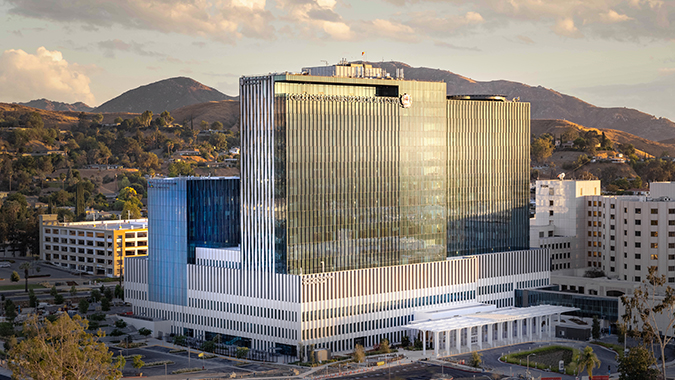 Loma Linda, California, USA
989,170 ft² | 91,895 m² | 440 beds
The Loma Linda University Medical Center is a Level 1 trauma center with over one million yearly patient visits, 936 faculty physicians and 1,077 licensed beds.
The $1.2 billion Campus Transformation Project involved the construction of the new Dennis and Carol Troesh Medical Campus, a 989,170 ft² / 91,895 m² state-of-the-art facility including a new three-story Diagnostic & Treatment block, a Total Care Birthing Center and two patient bed towers: a nine-story patient tower for the Children's Hospital and a sixteen-story patient tower for the Adult Hospital.
HCR provided Asset Move Planning and Physical Relocation services for the project under contract with Yellow Brick Consulting Inc., who provided transition planning and patient transfer planning services for the project.
The successful relocation was completed over two consecutive weeks between late July and early August 2021.