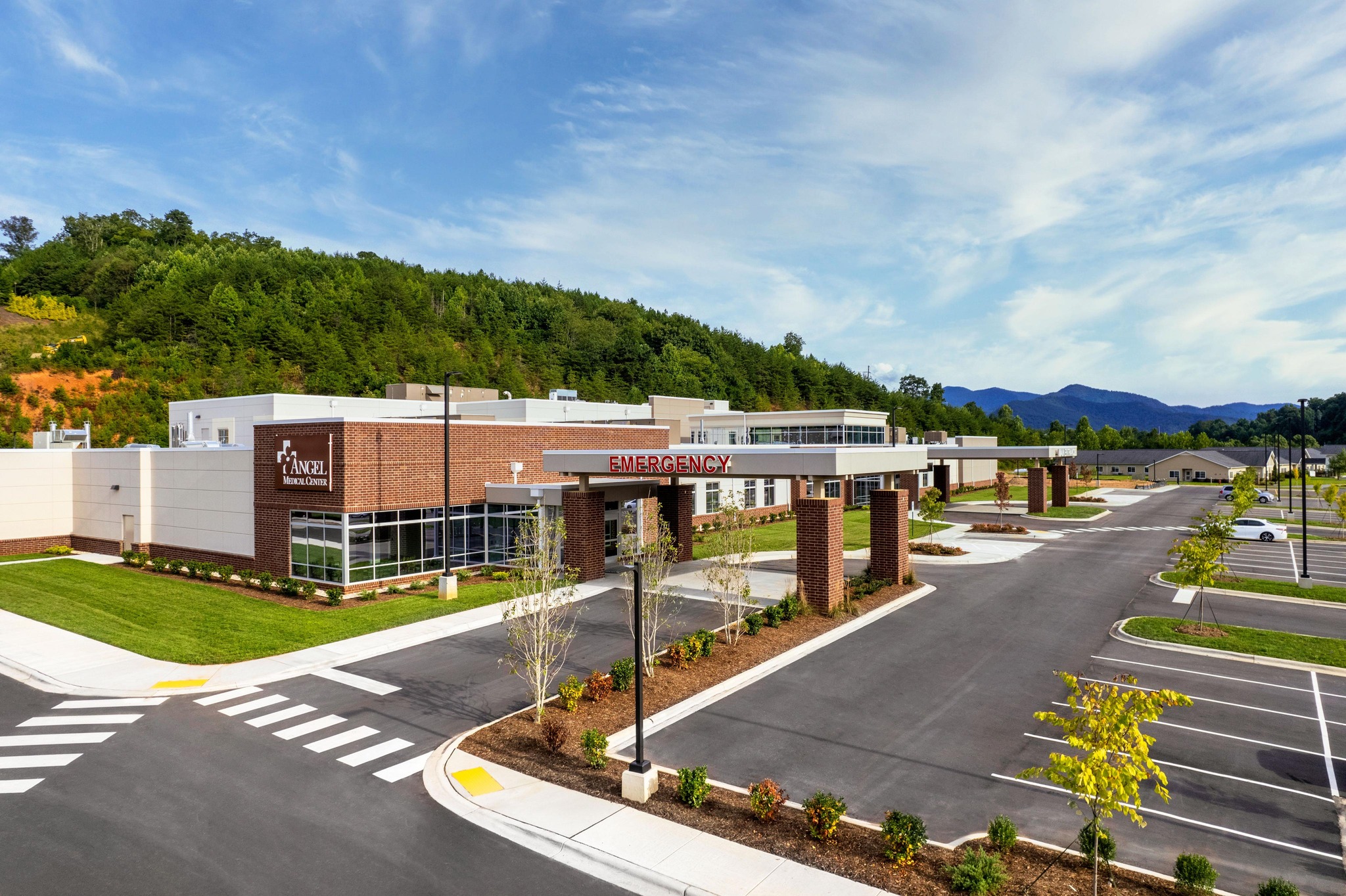 Franklin, North Carolina, USA
82,500 ft² | 30 Beds
A member of the Mission Health System, Angel Medical Center, located in Franklin, North Carolina, is a full-service, critical access hospital, serving Macon and the surrounding counties.
The $68 million Angel Medical Center replacement project involved the construction of a new 82,500 ft² facility to replace the existing 132,318 ft² hospital, located approximately 1.5 miles away. Several areas at the existing facility were not being utilized, so although the new hospital is smaller, the active footprint is similar to that of the old facility. The new center houses thirty beds, three operating rooms, a seventeen-bed emergency department and three behavioral health beds.
HCR worked closely with Angel Medical Center to prepare for the transition to their new building. HCR provided Staff and Building Readiness Planning, Asset Transfer Planning, Physical Relocation of Assets, Patient Transfer Planning and Coordination and Asset Consolidation services for the project.
Following detailed plans developed by HCR, the relocation was completed over one-week period in mid-September 2022. The first six days of the move involved the relocation of all medical equipment, office contents, supplies and other assets. The final day of the move saw the safe transfer of 20 patients, marking the official opening of the new facility.