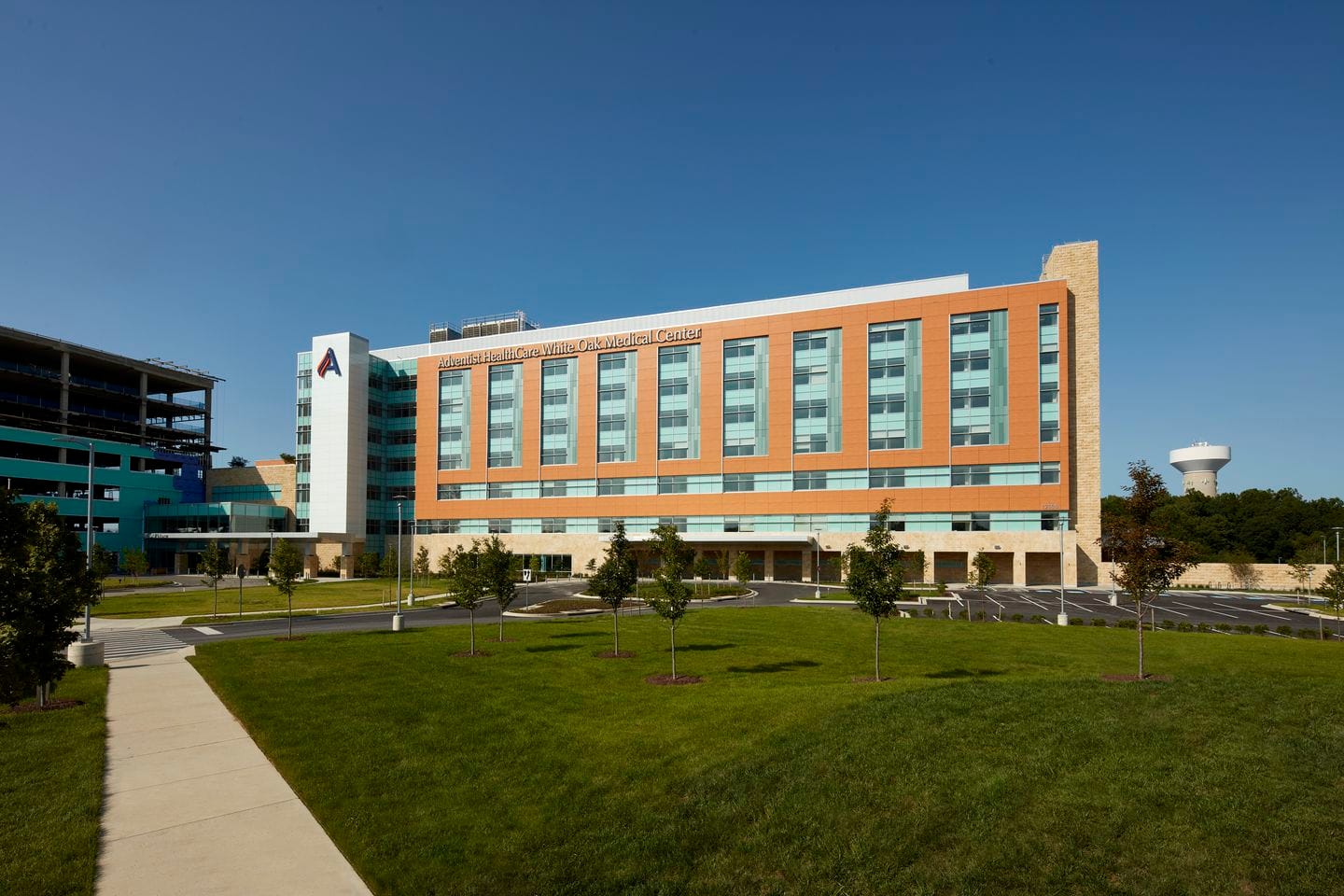 Silver Spring, Maryland, USA
479,275 ft² | 44,525 m² | 236 Beds
The $400 million Adventist White Oak Medical Center was constructed in Silver Spring, Maryland to replace the existing 112-year-old Washington Adventist Hospital in Takoma Park, Maryland, approximately 7 miles away.
HCR provided a full range of transition services to the project, including warehouse management, installation of owner purchased/owner installed equipment and furnishings, move planning, physical relocation of assets and consolidation of redundant assets.
For 12 months prior to the move, HCR managed all warehousing requirements for the project, which involved coordinating with numerous vendors, receiving, unpacking, inspecting, and verifying quantities of all shipments. HCR then assembled non-medical equipment required to outfit the new hospital and distributed, placed, and installed various items throughout the new facility.
HCR planned and scheduled the relocation of all staff, assets and services from the existing hospital and executed the physical relocation over a 15-day move period. In addition, HCR planned and coordinated the separate relocation of assets from the 39-bed the Behavioral Health Unit from Washington Adventist Hospital to the Shady Grove Medical Center in Rockville, MD.
Following the relocation, HCR consolidated all redundant assets not relocated to the new facility.
Throughout the project, HCR worked closely with the hospital's transition planner, CRTKL, which led the facility's operational preparedness and patient move planning.