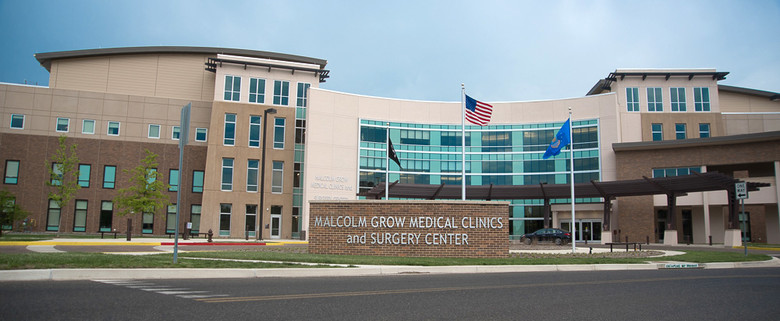 Prince George County, Maryland, USA
400,000 ft² | 37,160 m²
HCR was retained to provide Initial Outfitting, Relocation and Consolidation services for the Malcolm Grow Medical Clinics and Surgery Center at Joint Base Andrews Military Air Force Base, located in Prince George County, Maryland, USA.
This project began in early 2016 and involved 4 separate building phases, each of which included 3 subphases.
In the first of each subphase, HCR received, inventoried, assembled, placed and installed new furniture, equipment and supplies necessary to outfit the new building.
In the second of each subphase, HCR performed the physical relocation of all reusable assets and contents moving from numerous existing sites into the new facility.
In each of the final subphases, HCR consolidated redundant items remaining at the legacy sites and delivered them to the Defense Reutilization and Marketing Office in Fort Meade, Maryland.
HCR completed the final phase in September 2019, marking the end of this three-year project.