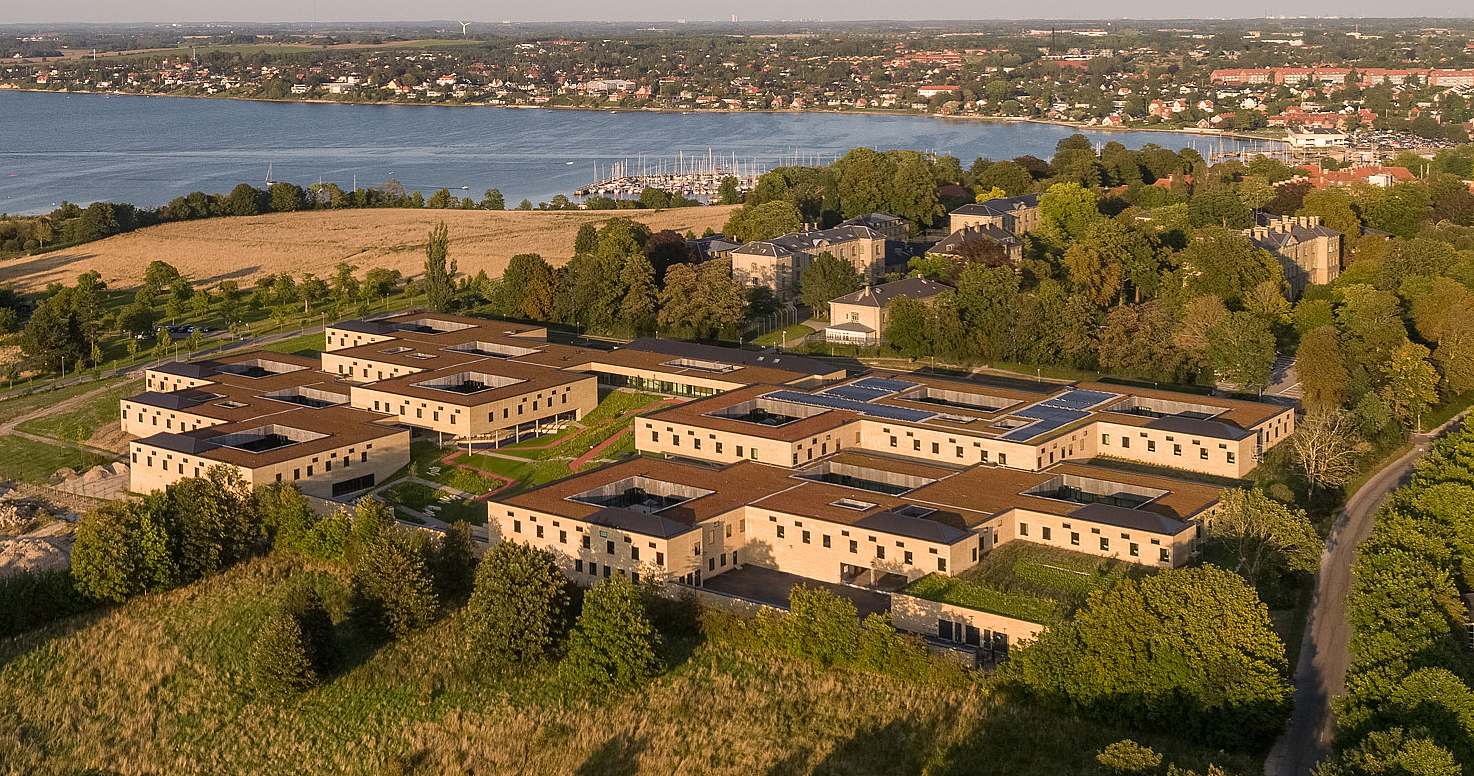 Roskilde, Denmark
Size: 226,042 ft² | 21,000 m² | 126 Beds
Psychiatric Centre Sct Hans is a psychiatric hospital in Roskilde, on the Danish Island of Zealand. Although situated in the Zealand Region, it is owned by the Capital Region and serves patients from that region. The hospital has 180 beds in 13 open and closed units to treat forensic psychiatric patients and psychotic patients with substance abuse. The centre also has an Outpatient Clinic and Assertive Community Treatment Centre in Copenhagen to support patients who have not responded well to traditional mental health programs and services.
The new Psychiatric Centre Sct Hans project involved the construction of a new 226,042 ft² | 21,000 m² building on the Eastern side of the existing campus to accommodate the region's future needs for legal psychiatric beds. The new building is named Udsigten and houses all closed sections in the specialized forensic psychiatry. Following completion of the new building, the forensic psychiatric wards at the Psychiatric Center Sct. Hans and in Glostrup were moved into Udsigten.
HCR was selected to provide Facility Activation Planning, Asset and Patient Transfer Planning and Physical Relocation Management services for the project. HCR's extensive planning work began in late 2019. Over two years, HCR worked closely with Sct Hans project and hospital staff in preparation for the activation of the new facility. HCR also developed detailed move plans and sequences for the complex relocation of both assets and patients.
HCR provided onsite staff to oversee and manage the local moving company throughout the process of packing, moving and unpacking all relocating assets. HCR's custom medical facility relocation equipment was instrumental in ensuring an efficient relocation process.
Once the asset move was completed and the new facility was ready for occupancy, HCR coordinated the patient transfer. With many of the patients suffering from mental illnesses of various severities and substance abuse, HCR ensured every precaution was in place to make the transfer as safe and smooth as possible for both patients and hospital staff. A total of 87 patients were safely transferred to the new hospital over 7 hours, marking the end of this two-year project.