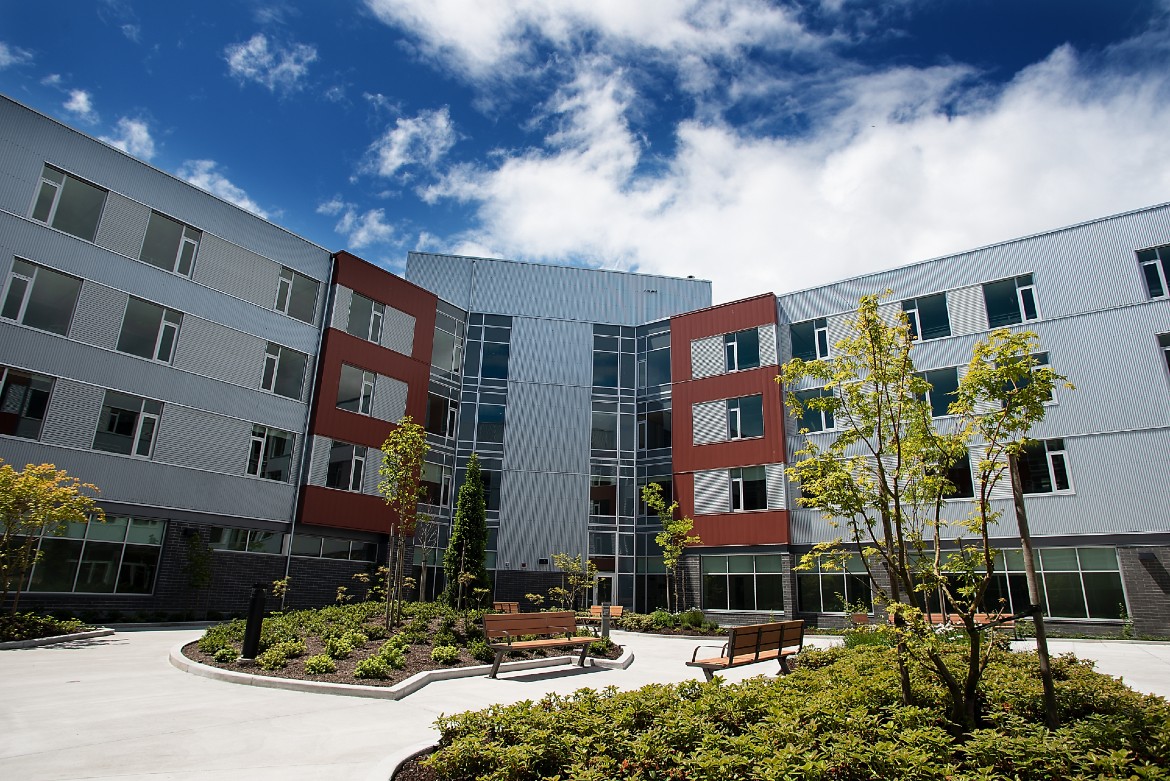 Victoria, British Columbia, Canada
218,670 ft² | 20,315 m² | 320 beds
The Summit at Quadra Village Long-Term Care Home project saw the construction of a new complex residential and dementia care facility to consolidate services that were previously divided between the Oak Bay Lodge and Mount Tolmie long-term care facilities into one location.
HCR was selected to provide advanced planning, relocation scheduling and performance of the physical relocation of furnishings, medical equipment, residents' belongings, inventory and supplies that were moved from both of the existing facilities, each located approximately fifteen minutes away, into the new facility. HCR also collaborated with Island Health to plan and coordinate the resident relocation.
The move was initially planned to be completed in April 2020, however, due to the COVID-19 pandemic, plans were changed to allow the new building to be used as a potential field hospital. The relocation was rescheduled and completed over a one-week period in July 2020.
The asset moves were completed over four consecutive days and immediately followed by a three-day resident transfer that saw 260 residents safely relocated to the new facility. Following the asset and resident moves, HCR provided post-move consolidation services for redundant assets not relocated to the facility. All remaining assets were grouped and moved to centralized locations to allow for easy redistribution or disposal.