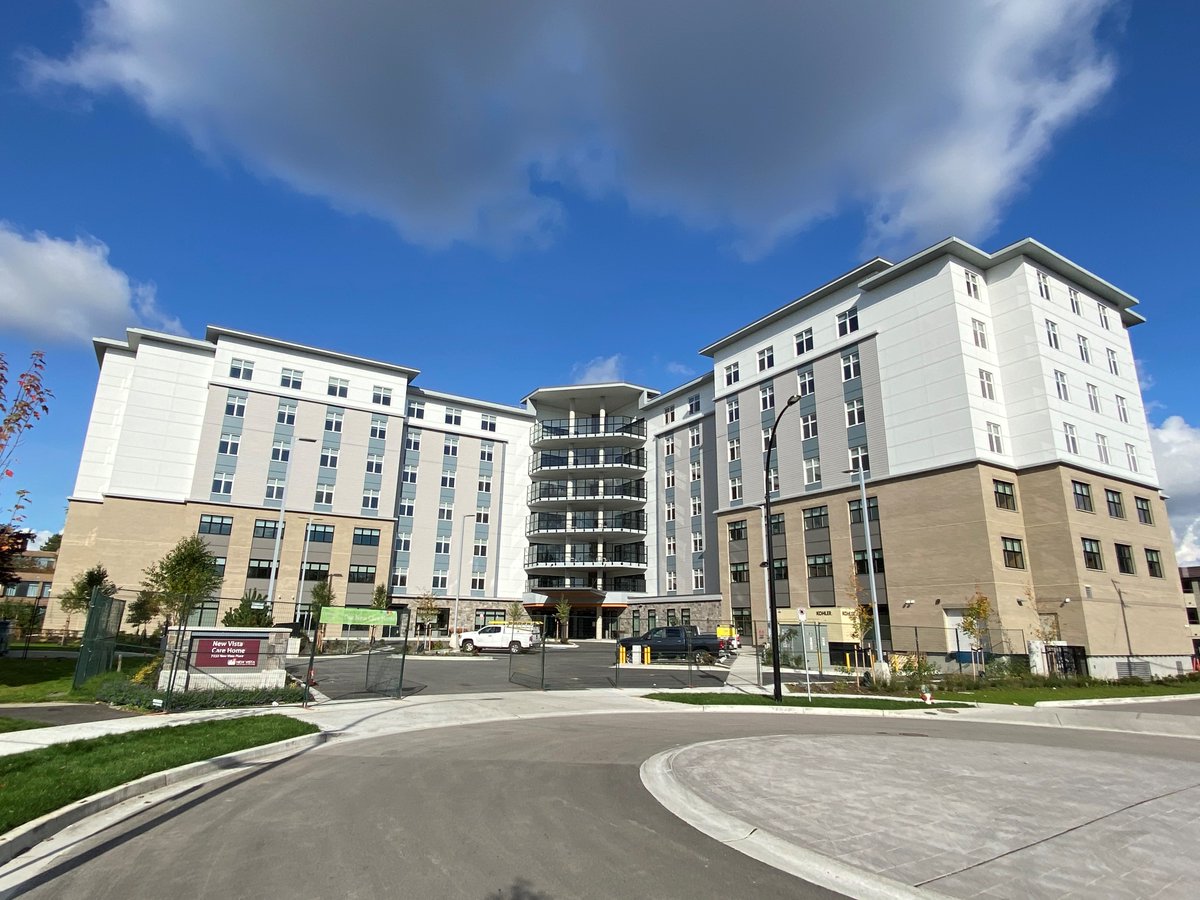 Burnaby, British Columbia, Canada
140,000 ft² | 13,000 m² | 240 Beds
New Vista Society is a non-profit long-term care home with a mission to enrich the lives of residents, families and the community by providing care, support and housing to seniors and families needing assistance.
New Vista Society constructed a new 240-bed facility to replace their existing, aging building that was constructed in 1975. This new state-of-the-art space allows them to enhance the quality of care for residents living with dementia and other complex and frail health conditions. The seven-story replacement facility features 236 subsidized residential care units, four private units and a floor dedicated to the cultural and social-sensitive care of residents of Korean-Canadian heritage.
HCR provided a range of transition services in support of the project, including Installation Services for Owner-Purchased/Owner Installed items, Asset and Contents Transfer Planning and Physical Relocation, and Resident Transfer Planning and Coordination-.
HCR's mandate began with Purchasing Coordination and Installation Services for new equipment and other items required to outfit the new facility. Over a one-week period in July of 2020, HCR received all new purchases on-site and assembled, distributed throughout the new facility. When the building was fully operational in October of 2020, HCR returned and performed the physical relocation of all re-use assets moving into the new facility from the existing Rosewood St. site, located just around the corner. On the final day of the move, HCR coordinated and assisted with the quick and efficient transfer of 200 residents who were safely moved into the new facility, finishing an hour ahead of schedule.