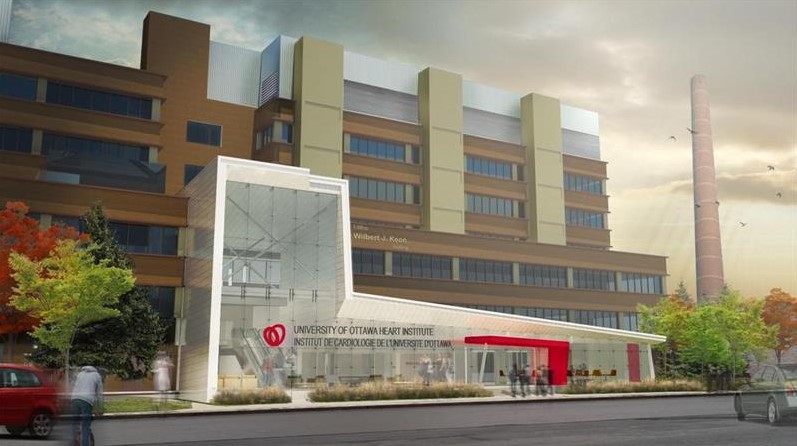 Ottawa, Ontario, Canada
147,000 ft² | 13,660 m² | 136 Beds
The University of Ottawa Heart Institute, located on the Civic Campus of The Ottawa Hospital, is an academic health science centre dedicated to understanding, treating and preventing heart disease. The $135 million Life Support Services Redevelopment project expanded the existing facility in order to accommodate the changing needs of the area, resulting from shifting demographics and technological advancements.
This multi-phased project included the construction of a new 5-storey, 147,000 ft² Cardiac Life Support Services tower and 60,000 ft² of renovations to the existing hospital. The new tower houses both clinical and outpatient services, as well as functional spaces, including laboratories, operating rooms, intensive care unit beds and staff spaces. The renovated space allowed for the consolidation of cardiac imaging and outpatient services.
HCR was selected to provide a variety of transition services for the project, including transition project management, operational readiness planning, installation of owner purchased/owner installed equipment, asset move planning, physical relocation of assets, patient move planning, patient transfer coordination, post-move consolidation and disposal services.
HCR's involvement began in 2017, with work being completed over numerous phases spanning three years from 2017 to 2020.
News Articles: 
University of Ottawa Heart Institute Expands
Ottawa Heart Institute lifts curtain on major expansion
University of Ottawa Heart Institute opens new facilities
Heart Institute to open 145,000-square-foot expansion
Heart Institute opening 'most significant expansion in 40 years'