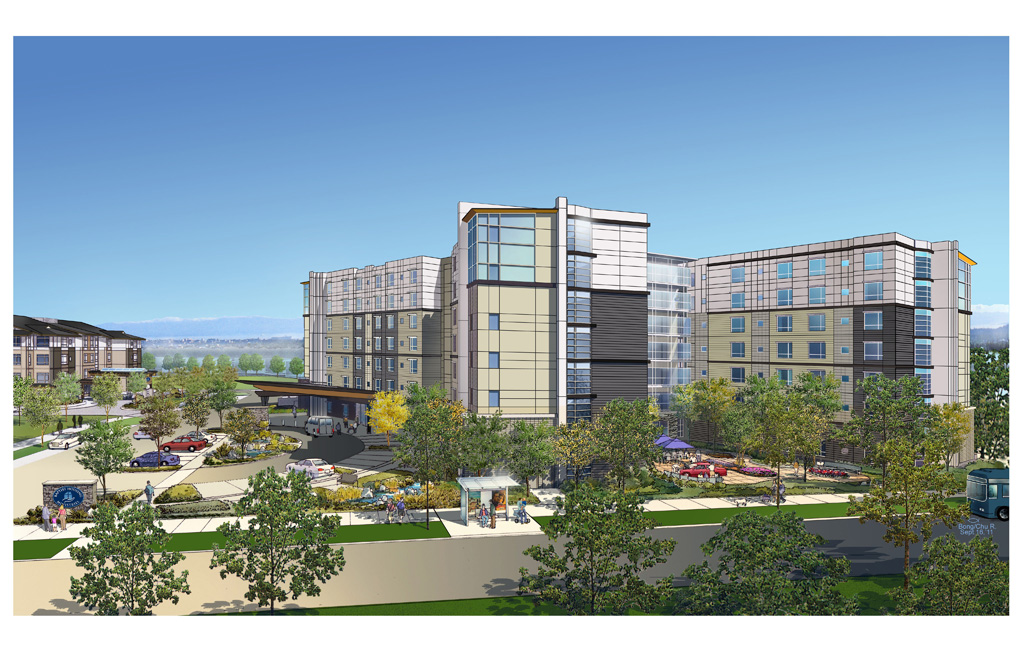 Victoria, British Columbia, Canada
Baptist Housing engaged Health Care Relocations to oversee the planning and move coordination of two existing long term care facilities – Central Care Home and Mount Edwards Court – to their innovative new facility – The Heights at Mt. View.  This 7 storey facility was designed to exceed operational requirements and was inspired by the individuals who will call the residence home.
HCR not only provided the physical relocations of all equipment, supplies and resident belongings but also created the resident sequence and worked cooperatively with Baptist Housing to execute the movement of the residents. Over two days, 226 residents were comfortably welcomed to their home-like environment.  For three days post move, HCR consolidated all redundant assets and provided an itemized summary of their findings.