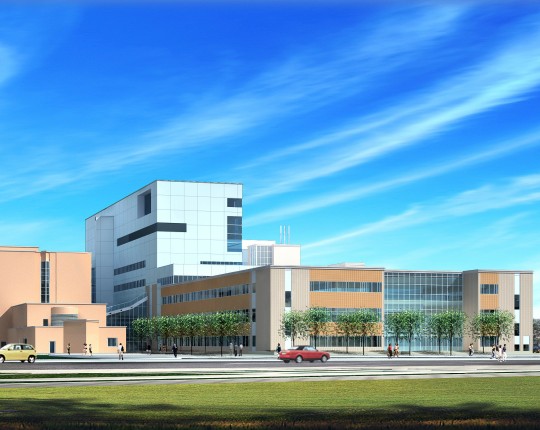 Sarnia, Ontario, Canada
HCR was involved in a two phased move which occurred over a four month period and included Owner Purchased/Owner Installed (OPOI) services for the Bluewater Healthcare Facility.  In May and June, the distribution and installation of thousands of pieces of equipment throughout the BWH was completed in preparation of the opening of their new facility. HCR  installed all architectural room numbers throughout the building as an additional service to BWH to ready the building for staff training and final occupancy.
Phase 1 of the BWH relocation began with an internal move linking the existing building and the new facility.  92 patients were efficiently moved and transferred to the new Rehab, CCC and Mother and Infant units.
Phase 2 saw HCR busy moving BWH's Mitton Site into their new facility and refurbished areas of their London and Russell buildings. HCR planned, sequenced and supervised all departments relocated with 73 Patients being transferred via EMS and Patient transfer vehicles.