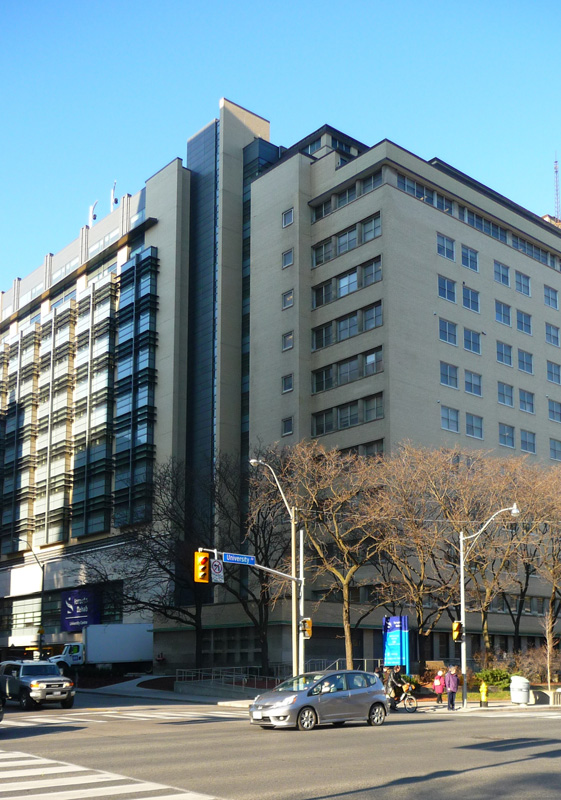 Toronto, Ontario, Canada
427,000 ft² | 39,670 m²  
Health Care Relocations provided the University Health Network ongoing support and logistical move management during their multi-phased moved into their new facility. The summary of services that HCR was responsible for varied with each phase and comprised of the planning and facilitation of patient relocations, the delivery, warehousing, vendor coordination and installation of new equipment (OPOI), the consolidation of redundant assets and the physical relocations of furnishings, materials, inventory, equipment and supplies.
Phase 1 – Relocated 94 Patients, Geriatric Rehab, ABI Neuro, Stroke Stream, Geriatric Psychiatry, and Office Moves.
Phase 2 – Relocated Occupational Therapy, Physiotherapy and the Sleep Lab to a temporary location.
Phase 3 – Provided OPOI, Consolidation and relocated the contents, equipment and staff from buildings 525 & 439.
Phase 4 – Provided Consolidation Services and relocated the following departments: Doctors' offices, Administration, Psychometrists, Residents Room, SLP, Geriatric Rehab, Social Workers, Occupational Therapists, Spasticity Clinic, SIMS Education, Balance and Mobility Clinic, Neuro Day Hospital, Physiotherapy, Neurology, CIOR, Motor Control Lab, Ambulatory Care, Specialty Clinics, and Pharmacy.
Phase 5 – Relocated Human Resources, Staffing Offices, Health Records, Staff moves, Motor Control Lab.
Final – Hillcrest Campus – Relocated all patients to University Centre and the following departments: Administrative, Physician, Occupational Health and Nutrition offices, Occupational Therapy, Main Gym, Physio, Trauma, MSK, Admitting, Pharmacy, Health Records, and Stores.
http://www.uhn.ca/TorontoRehab/?utm_source=torontorehab.com&utm_medium=referral&utm_campaign=redirects